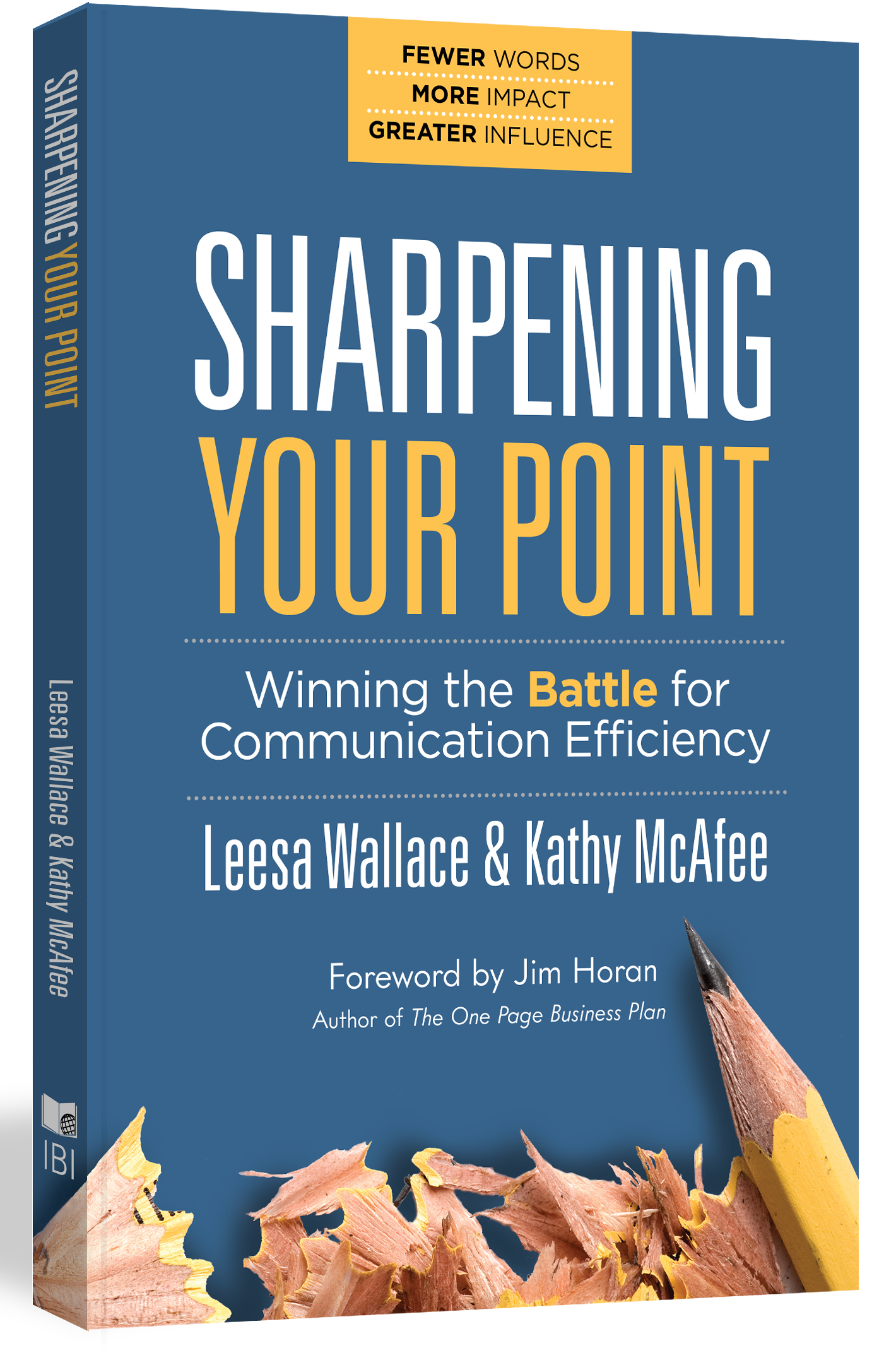 Be Brief.
Be Brilliant.
Be Done.
Many professionals provide too much information when they speak—at meetings, during updates with managers, in presentations, or when trying to get a simple point across. Authors Leesa Wallace and Kathy McAfee refer to these long-winded professionals as "Wild Bores," and we are all at risk for becoming just like them.
In this concise, practical, and engaging book, you will learn how to deliver information that is "just enough," not "just in case." The useful tools and examples will show you how to pare down your opening, organize your thoughts, and handle a challenge. As a result, you'll become a more efficient communicator, able to lead more productive discussions. By using fewer words, you can have more impact and greater influence at work.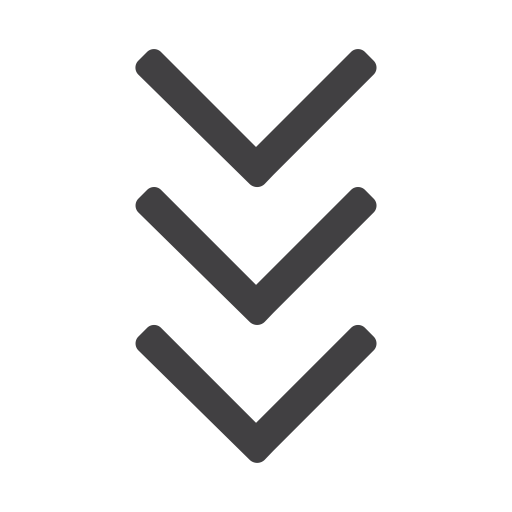 "Sharpening Your Point by Leesa Wallace and Kathy McAfee is terrific. I wish I could have read it years ago! They give new meaning to Less is More along with in-depth skills to communicate more effectively. Don't miss this one – it will cost you big-time in effectiveness if you do!" 
Don Hutson, #1 New York Times Best-Selling, Co-author of The One Minute Entrepreneur, and Hall of Fame Speaker 
"Sharpening Your Point is a simple, practical, very powerful handbook for highly efficient communicators. Whether you are an established leader or an early- career professional, the next level of success requires you to learn how to talk differently. This book will give you the tools to cut the fluff, filler and b*llsh*t from your presentations and discussions."
Jim Horan, (1952-2019), best-selling author, and founder of The One Page Business Plan Company
"In today's fast-paced, information overload world, efficient communication is more critical than ever. I love the simplicity and clarity of the communication framework Leesa and Kathy introduce in this book, along with countless examples helping the reader to understand and practice the concept. Want to get your point across with clarity and confidence? Read this book."
Werner Eikenbusch, Head of Talent Management, HR International, Region Americas, BMW Group
"A leader's job is to get results though other people. It's achieved through effective communication. If you want to improve your leadership, this book is a must read."
Mark Taylor, Best Practice Chair, Vistage International, The World's Largest CEO membership organization
"The communication strategy outlined in this book is brilliant and gives a clear and concise approach to avoiding the pitfalls of over explaining your point while still getting your point, and your ask, across."
Helen K. Frye, HR Vice President (retired), Prudential
"There's a clear connection between successful leadership and effective communication. This book will help you and your team improve on both fronts."
Jo Yarranton, Vice President HR Corporate, Stanley Black & Decker, Inc.
"Wow! Just when you thought you did things right…reality lands in your lap. I recommend that you read this book not once, but twice. It's written to easily slide into your mental tool kit for daily use. This book is brilliant brain food – an absolute must read to help you get where you want to go."
Hampton Dowling, MBA PMP, Managing Partner, the HCB Group LLC, former Chairman, Virginia Committee on International Trade, and frequent international speaker
"In their wonderful new book Sharpening Your Point, authors Leesa Wallace and Kathy McAfee advise business communicators to 'Be Brief. Be Brilliant. Be Done.' That's great advice—and here's the best part: their book provides a complete, step-by-step blueprint for doing exactly that! 'Sharpening Your Point' is an essential resource that will make you a better communicator, a more persuasive speaker, and a more effective leader." 
Bill Stainton, Hall of Fame Speaker on Innovation, Creativity, and Breakthrough Thinking
"Over my career I have used and I've observed many colleagues who use too many words to describe a situation or when attempting to tell a story; adding sentences and words that dilute their impact. Leesa Wallace and Kathy McAfee have done a beautiful job presenting the "how" of communicating in a streamlined and direct fashion. Sharpening Your Point has helped me reconnect to the power of simple communication and its impact."  
Allison Davis, Vice President of Organization Development, Lahey Health Systems, Boston, MA
Have you read Sharpening Your Point?
Need help sharpening your point? Want to build better leaders in your organization?
We are here to help you. Just give us a call: